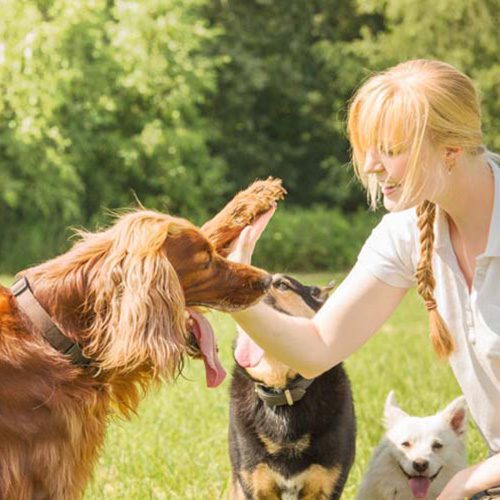 PREMIER DOG CARE STARTS HERE
Here at Shield K9 we prioritize your dog's safety, security and well being. Our dog daycare program is designed to enrich your dog's body and mind. Socialization, fun, structure and safety are our top priorities! We treat your dog like family here. Our expert team of trainers and staff know each and everyone of our short and long-term residents! We carefully monitor their health, behavior and general well being.
You have the option to pay daily or prepay online for a quick checkout. You are welcome to drop off and pickup anytime within the specified time slots of the Shield K9 location you are using.
Please walk your dog into the facility on a leash attached to a collar or harness for check in with our staff.
Shield K9 doggy daycare program is open to ALL dogs. We provide a safe and structured environment for your dog to have a great day while you live your busy life.
We focus on creating a healthy group setting where the dogs interact with one another in healthy and productive manner. Mental and physical enrichment as well as the love, care and attention of our committed staff.
MY DOG CAN BE AGGRESSIVE!
For dogs with antisocial behavior, we provide individual daycare plans. Your dog will be cared for and enriched individually by our techs and trainers. We also offer behavior training services that can be added on to your program throughout the day to begin rehabbing your dog.
Are you interested in getting your dog professionally trained or doggie day care?
"*" indicates required fields