PUPPY TRAINING FOUNDATION
Start your pup the right way! This class is designed to teach you how to properly handle and manage your pup in the home and out.
$299 for four weeks.
COURSE LENGTH: 4 Classes
We cover everything from social skills, bonding, house manners and obedience.
Provide your pup with a solid foundation to future success in training and life!
We also focus on the fundamentals behind the more advanced training seen in our other packages.  See our work with puppies in these videos…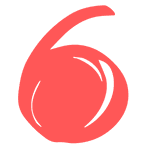 "We GUARANTEE RESULTS!"
- HAZ OTHMAN -
*We have revamped our group classes! If you were already part of the old class system and are looking to sign up please contact us!*
This class includes:

Social skills
we teach you how to manage your puppy in all social situations and how to create healthy social experiences.
Obedience
your pup learns Recalls, Heeling, Sit, Down, Place and Kennel
House Training
start your little guy off the right way in the house. Learn how to properly manage and train your dog to be calm and non destructive in the house.
Marker Training
we teach you and your pup to communicate with voice and physical gestures, this makes training much faster and easier!
Play
learn how to play in a structured healthy way with your pup!
We do a lot of motivational work with food in this package. Clients are encouraged to bring a hungry pup with lots of high value treats!
Classes run for one hour once per week for 4 consecutive weeks. Maximum 2 people per dog, no children under 6 please.
READ CAREFULLY EACH CLASS HAS IT'S OWN LIST!
**THIS IS NOT THE BOARD AND TRAIN LIST.**The following list is the equipment necessary for our group classes or private training sessions.Please enter the property through our EAST driveway off Gore Rd, NOT the driveway that leads to the house.Note…When navigating to our location using GPS please be advised some units will take you to the wrong location. Using the google maps or waze app seem to be reliable in their guidance.
Puppy Class Equipment
Leash
Collar
Treats HIGH VALUE
20-30′ Flexi Lead
Hungry Puppy (don't feed prior to class)
NO CORRECTION COLLARS
Obedience Class LEVEL 1-3 or Private Lessons
Leash
High value TREATS
Small toy that your dog loves
Prong Collar fitted to your dog (we carry herm sprenger)
30 foot training lead (Purchasable at most major pet stores)
E-Collar – *Only necessary for the Level 2 and 3 classes* (We supply these or units can be found on Amazon: **acceptable brands E-Collar Technologies or Dogtra)
We will not use any other brand for our training as quality and output range is essential to good e-collar training.  Other units are not suitable for ethical or safe e-collar training.
Aggressive/Reactive Dog Class
Leash
Basket muzzle that your dog cannot remove, we recommend you begin habituating your dog to this well before class
High value treats
Small toy your dog loves
Prong Collar fitted to your dog (we carry Herm Sprenger)
30 foot training lead (Purchasable at most major pet stores