PRIVATE LESSONS
We offer private training lessons at our facility. Our private lessons are designed to have a more individualized method to training as you will be working 1 on 1 with one of our trainers. The trainers design plans that are specifically for your dog to make sure you achieve your training goals.
Private training lessons are suitable for any type of training including:
General or Advanced Obedience Training
Minor or Advanced Behaviour Modification
Puppy Training
Protection Training
Competition Obedience
Rates:
————————————-
One Session: $275
Three Sessions: $775
Six Sessions: $1500
Eight Sessions: $1900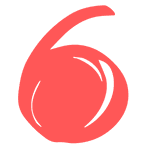 "We GUARANTEE RESULTS!"
- HAZ OTHMAN -