Obedience Classes
Completely Train Your Dog On & Off-Leash like a Working K9! Results Guaranteed!
Our Obedience programs focus on giving you complete control over your dog regardless of location or distraction level. This is no idle boast, watch our videos and see our training!
"Dogs that come through this program are reliable anywhere and everywhere."
Classes run every consecutive week until course completion (excepting stat holidays).
*Dogs must be a minimum of 6 months of age to take these courses
Learn the fundamentals to truly effective communication and control.  We train you and your dog using our proven K9 handling techniques. Attendees often see a huge difference after just one session!
These courses are done with a low level Remote Collar, we have used many tools in the past but find the Remote collar to be the most effective for instant clear communication with your dog.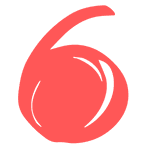 "We GUARANTEE RESULTS!"
- HAZ OTHMAN -
*We have revamped our group classes! If you were already part of the old class system and are looking to sign up please contact us!*
New Level 1 – Functional Obedience (On-Leash Obedience)
Course length: 6 classes / 1 hour every week – Price: $599 
Stop pulling in one session. We teach your dog to walk calmly on a loose leash
Crazy in the house?  We show you the secret to a calm quiet dog in the house
Heel / Sit / Down / Place / Stay on leash
On-Leash Recall. we teach you the secret to teaching a guaranteed recall
Formal / Informal Recalls
Recall under Distraction. We teach your dog to come any time every time
Barking, Jumping, Lunging. We teach you how to resolve these and other common behavior issues
Structured Play. Build your relationship with your dog through fun interactive play
New Level 2 – Advanced Obedience (E-Collar Off-Leash) *Must have taken our Level 1*
Course Length: 6 weeks / 1 hour every week – Price: $599
(If you have already taken a Level 1 from our old class system and are looking for Level 2 please contact us before signing up!) 

Time to take things to the next level. This class focuses on consolidating gains made in the last course, adding some new skills and make everything more reliable with the e-collar
Get Rid of That Leash. Teach your dog to recall off the leash
Intermediate Structured Play. The key to bringing drive and power to your dogs obedience is play
Distance Commands. Your dog will sit, down and stay at a distance completely off leash
Distraction Proofing. Teach your dog to ignore distractions and be obedient everywhere
New Level 3 – Elite Obedience *Must have taken our Level 1 and Level 2*
Course Length: 6 weeks / 1 hour every week – Price: $599

Complete control OFF LEASH no distractions, dogs that complete this level of training are at the pinnacle of off leash control and proficiency. This course takes everything learned in both earlier levels and takes it the most advanced level possible
Perfect distance control, no leash
When you graduate this level, your dog will be trained past the level of any dog you will meet working K9 or otherwise.
Real World Obedience, The final 2 classes at this level take place in public so that graduates can demonstrate their proficiency in the real world
READ CAREFULLY EACH CLASS HAS IT'S OWN LIST!
**THIS IS NOT THE BOARD AND TRAIN LIST.**The following list is the equipment necessary for our group classes or private training sessions.Please enter the property through our EAST driveway off Gore Rd, NOT the driveway that leads to the house.Note…When navigating to our location using GPS please be advised some units will take you to the wrong location. Using the google maps or waze app seem to be reliable in their guidance.
Puppy Class Equipment
Leash
Collar
Treats HIGH VALUE
20-30′ Flexi Lead
Hungry Puppy (don't feed prior to class)
NO CORRECTION COLLARS
Obedience Class LEVEL 1-3 or Private Lessons
Leash
High value TREATS
Small toy that your dog loves
Prong Collar fitted to your dog (we carry herm sprenger)
30 foot training lead (Purchasable at most major pet stores)
E-Collar – *Only necessary for the Level 2 and 3 classes* (We supply these or units can be found on Amazon: **acceptable brands E-Collar Technologies or Dogtra)
We will not use any other brand for our training as quality and output range is essential to good e-collar training.  Other units are not suitable for ethical or safe e-collar training.
Aggressive/Reactive Dog Class
Leash
Basket muzzle that your dog cannot remove, we recommend you begin habituating your dog to this well before class
High value treats
Small toy your dog loves
Prong Collar fitted to your dog (we carry Herm Sprenger)
30 foot training lead (Purchasable at most major pet stores